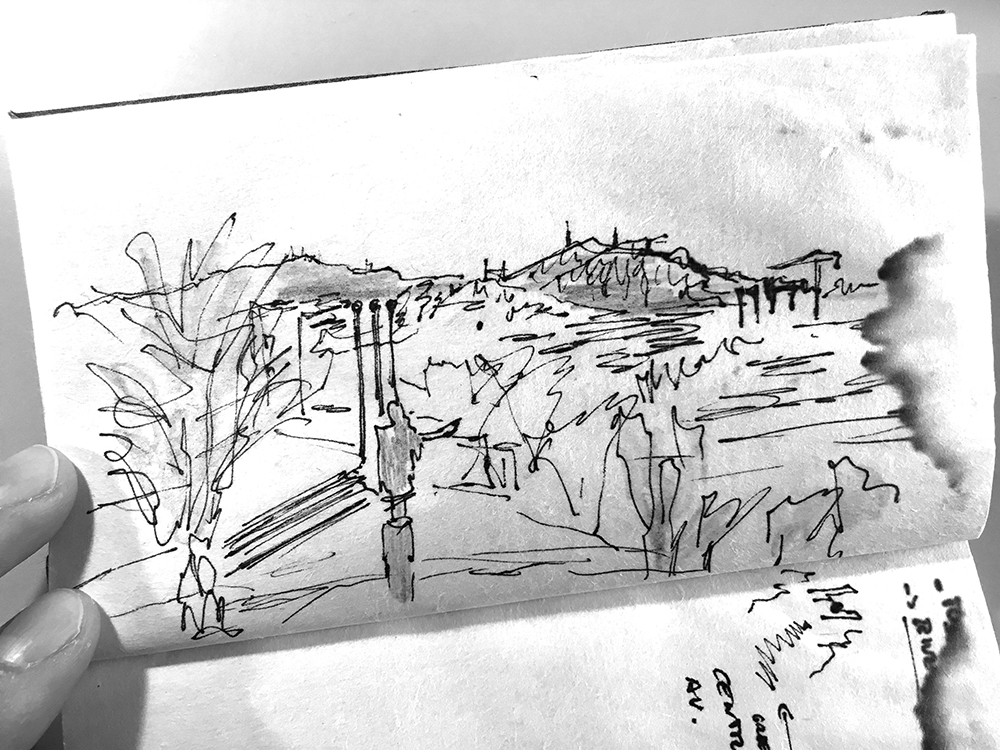 In Portuguese 'perceber' means to understand while 'ver' means to see. The workshop, which took place in the beginning of March 2020,  addressed the experience of seeing and understanding as symbiotic process.
 For us, Braga, a very historic, ancient Portuguese city, was an unknown context we wanted to understand, to read and to perceive.
Based on our own in situ experience, maps, diagrams and graphics of the city had been drawn and discussed with locals on site. This process we are calling "decoding the city" is transferable to every other context.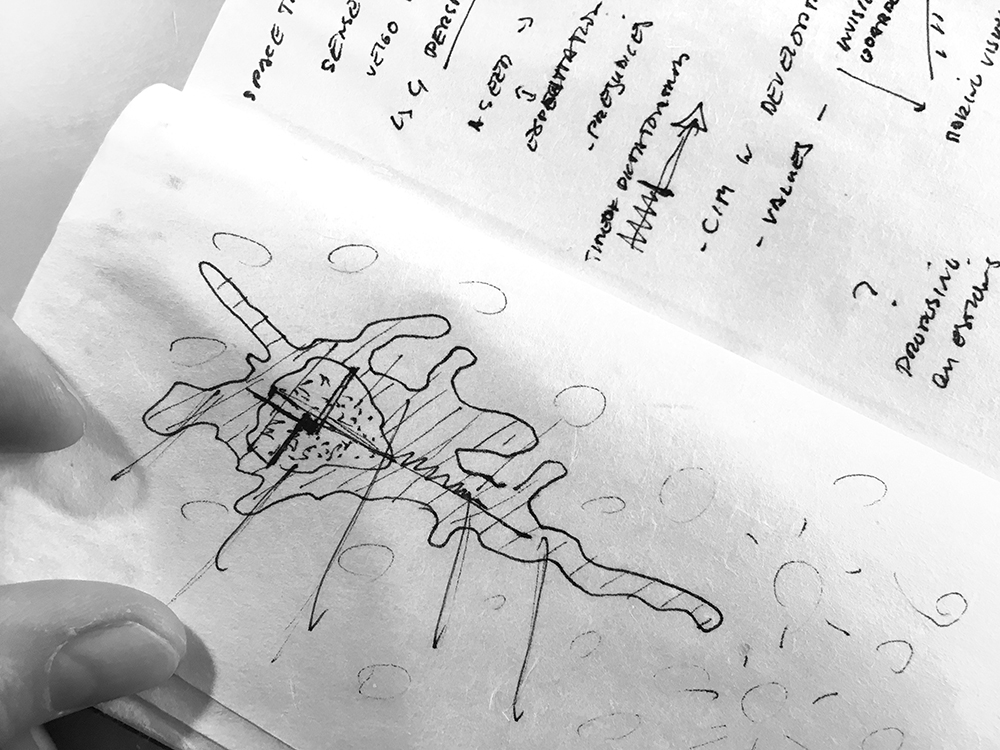 The workshop we participated in was mainly organized by the Karlsruhe Institute of Technology (KIT) in close cooperation with the local architecture and art collective Space Transcribers.
The opportunity to have an exchange with some of the locals who form parts of the city's spirit, was a unique and enriching experience.
Many thanks go to Tomé Capa, a local architect and artist , who gave us a wonderful insight into what it means to be an architect in Braga, Thank you for the summary of the development of the different parts of the city over the decades and explaining some of the political, agricultural and social aspects that were crucial during this time. To learn about the personal perceptions of a citizen was very interesting.
We also have to say thank you to Betânia Ribeiro, who gave us a so called "Free Waling Tour" though her city. Furthermore, she was the one who offered us the workspace during the days on site. We spent a wonderful time in an abandoned school building that was awakened to new spirits through her engagement and caring.
Special thanks go also to Daniel Pereira, who gave us a very inspiring presentation on the work of Space Transcribers, focusing on their very first projects, among others on their work in the Roma settlements in Braga.
Last but not least many thanks go to all the students from the KIT, who participated in the workshop and contributed with their individual projects to a successful outcome, and to Belen Zevallos, who was the main organizer of the workshop and put so many efforts in bringing this workshop into being.
The process of decoding Braga was extremely interesting and exciting for us. Let us continue to decode other contexts for a better understanding of our built environment.
Article written by Miriam Rabmund and Markus Kaltenbach – March 2020
Sketches by Markus Kaltenbach